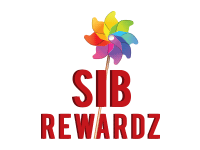 SIB Rewardz
About SIB Rewardz:
About SIB Rewardz
South Indian Bank Debit Card holders can benefit greatly from the SIB loyalty program. SIB Rewardz rewards customers on spends with their SIB Debit Card, whether online or in-store. As a customer, you earn SIB Reward Points for each Rs.100 you spend. You can then use the points you accumulate to redeem free products and services across a huge variety of categories such as electronics, apparel, personal care, kitchen or services such as flight and bus ticket bookings, hotel stay, movie tickets and mobile and DTH recharge. SIB Reward Points can be redeemed at stores and at online outlets.
Association with Max Get More
Max Get More offers the best value for every rupee spent by customers. Customers have the privilege of earning Extra SIB Reward Points for every Rs.100 spent using the SIB Reward Debit Card at Max Get More partner outlets. Customers are also entitled to get special deals and discounts at these outlets.
Another Max Get More advantage is the option of redeeming accumulated SIB Reward Points at partner outlets. This in-store redemption option enables real-time redemption of reward points giving customers the free shopping experience.
For easy redemption and to see nearby Max Get More partner outlets on your mobile device, download the Max Get More app from Google Play Store now.
About South Indian Bank
South Indian Bank is an 85 year old institution, with over 850 branches, 1200 ATMs and a debit card customer base of over 30 lakh. We aim to be the most preferred bank in the areas of customer service, stakeholder value and corporate governance. At South Indian Bank, we provide a secure, dynamic and conducive banking environment to customers. We're committed to values and our patrons, and deploy the best technology, standards, processes and procedures where customer convenience is of utmost importance.