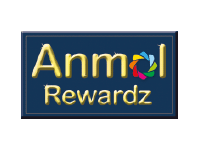 KVB
About KVB:
About Anmol Rewardz
Anmol Rewardz is Karur Vysya Bank's Debit Card loyalty program. Through this program, the bank rewards customers whenever they choose to buy a product or pay for a service using a Karur Vysya Bank Debit Card. Anmol Rewardz is our way of showing gratitude to you for the trust and faith in us. Every time you shop using your Karur Vysya Bank Debit Card, you will get 1 Anmol Point for every Rs.100 spent.
Association with Max Get More
Max Get More offers the best value for every rupee spent by customers. Customers have the privilege of earning Extra Anmol Points for every Rs.100 spent using the Karur Vysya Bank Debit Card at Max Get More partner outlets. Customers are also entitled to get special deals and discounts at these outlets.
Another Max Get More advantage is the option of redeeming accumulated Anmol Points at partner outlets. This in-store redemption option enables real-time redemption of reward points giving customers the free shopping experience.
For easy redemption and to see nearby Max Get More partner outlets on your mobile device, download the Max Get More app from Google Play Store now.
About Karur Vysya Bank
Karur Vysya Bank – the bank that carries with it a tradition of 95 years and yet is young enough to adapt itself to the rapidly changing scenario in the banking industry.
Karur Vysya Bank was started in the year 1916 in Karur, then a small textile town with a vast agricultural background, by two illustrious sons of the soil – Sri M.A. Venkatarama Chettiar and Sri Athi Krishna Chettiar. What started as a venture with a seed capital of Rs.1 lakh has grown into a leading financial institution that offers the wide gamut of financial services to millions of its customers under one roof.
Our Vision: Delight the Customer continually by blending tradition with technology to deliver innovative products and services at affordable rates through a PAN India Branch Network.