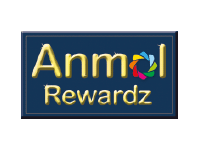 Cent Rewardz
About Cent Rewardz:
About Cent Rewardz
Cent Rewardz is Central Bank of India's Debit Card & Credit Card loyalty Program. Through this program we (Central Bank of India) reward you whenever you choose to buy a product or pay for a service using a Central Bank of India Credit Card or Debit Card. Cent Rewardz is our way of showing gratitude to you for the trust and faith in us. Every time you shop using your Central Bank of India Credit Card or Debit Card, you will get 1 Cent Point for every Rs.100 spent.
Association with Max Get More
Max Get More offers the best value for every rupee spent by customers. Customers have the privilege of earning Extra Cent Points for every Rs.100 spent using the Central Bank of India Debit or Credit Card at Max Get More partner outlets. Customers are also entitled to get special deals and discounts at these outlets.
Another Max Get More advantage is the option of redeeming accumulated Cent Points at partner outlets. This in-store redemption option enables real-time redemption of reward points giving customers the free shopping experience.
For easy redemption and to see nearby Max Get More partner outlets on your mobile device, download the Max Get More app from Google Play Store or visit www.centrewardz.com 
About Central Bank of India
Established in 1911, Central Bank of India was the first Indian commercial bank which was wholly owned and managed by Indians. The establishment of the Bank was the ultimate realisation of the dream of Sir Sorabji Pochkhanawala, founder of the Bank. Sir Pherozesha Mehta was the first Chairman of a truly 'Swadeshi Bank'. In fact, such was the extent of pride felt by Sir Sorabji Pochkhanawala that he proclaimed Central Bank of India as the 'property of the nation and the country's asset'. He also added that 'Central Bank of India lives on people's faith and regards itself as the people's own bank'.
During the past 100 years of history the Bank has weathered many storms and faced many challenges. The Bank could successfully transform every threat into business opportunity and excelled over its peers in the Banking industry.